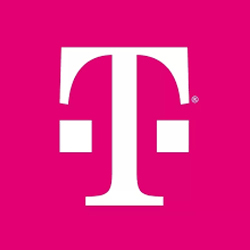 T-Mobile Virtual Retail
Mobile Expert, Virtual Retail
Overland Park, KS
Paid personal time, 401K / Retirement plan, Vision Insurance, Dental Insurance, Health Insurance
FOR THIS POSITION YOU MUST BE FULLY VACCINATED FOR COVID19.
As a Mobile Expert, Virtual Retail, you are a wireless sales and communications solutions expert. You don't just make a sale, you make a connection that improves the lives of your customers!
Answer chat communications from T-Mobile website and other virtual platforms to include moving the conversation to a phone call if needed. Help our customers move forward with the right device at the right price through an awesome solution.
We're passionate about delivering outstanding customer experiences. That's why we need you. You'll be a consultant, with proficiency in analyzing customers' needs. Identify and customize the whole package of wireless/voice/data products and services.
It's a team that values an awesome sale done right by nice and effective consultants. They're specialists in uncovering our customers' needs and have a passion to educate, demonstrate and recommend device and service solutions. They Do It the Right Way, meeting performance targets including sales, customer experience, and quality of sale metrics.
Benefits
Okay. You've seen what we're looking for and you're up to the challenge. Here's what we can offer you in exchange for your outstanding work:
• Driven base pay plus commission
• Benefits for part-time and full-time associates
• Medical, dental and vision benefits
• Matching 401(k)
• An annual Employee Stock Grant, and a purchase plan that gives you the chance to grab TMUS stock at a discount
• Generous paid time-off programs
• Phone service discounts
• Education reimbursement
Qualifications
• 12 Months Of Customer Service And/Or Sales Experience, Retail Environment Preferred
• 12 Months Multi-Tasking And Navigating Between Windows Systems
Responsibilities
• Selling and serving to our customers, while providing a flawless customer experience and building customer dedication
• Consistently uses digital tools in interactions and on-boarding
• Completes training on T-Mobile experiences, new skills and processes, knowledge of systems, new products and reference resources
• Sales Skills In New Customer Acquisition, Including Results-Oriented Drive And Confidence For Success
• Support team initiatives and create an inclusive environment
Skills
Troubleshooting And understanding of IoT. Computer Hardware Proficiency.
At T-Mobile, we strongly encourage everyone, including people of color, veterans, military spouses, individuals with disabilities, lesbian, gay, bisexual, transgender, queer and non-binary people, and parents to apply. We are an equal opportunity employer and welcome everyone to our team. If you need reasonable accommodation at any point in the application or interview process, please let us know by emailing ApplicantAccommodation@t-mobile.com or calling 1-844-873-9500.
sflubgb9nfkb
133741822